Advance Your Career with TDC Group
TDC Group serves the full continuum of healthcare from individual physicians to academic medical systems with a unique synthesis of insurance solutions, claims and risk management experience, unparalleled data analytics, patient safety expertise, advocacy, and practice improvement capabilities.
As industry leaders, we are as relentlessly committed to our employees as we are to our mission to build the nation's preeminent organization for service to healthcare. Our values set us apart from most corporate cultures, allowing you to maximize your potential while making an impact.
Join Us
Apply for opportunities with
The Doctors Company, TDC Specialty Underwriters, and Healthcare Risk Advisors
Explore additional TDC Group opportunities with Medical Advantage
Culture and Company Recognition
We've worked hard to build a company that supports its people and its mission.
We are proud to be recognized as a top employer. Read about what sets us apart.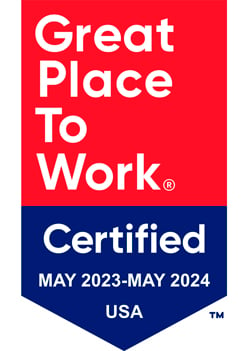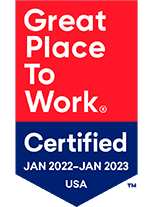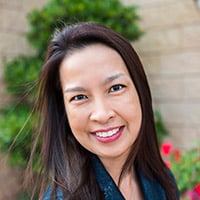 "People are always so surprised to hear I've been with The Doctors Company for over 22 years. Their next comment nearly always is, 'Well, it must be a great place to work.' If you are looking to work for a growing and evolving company with a clear mission and a talented and diverse workforce, then yes, The Doctors Company is a great place to work!"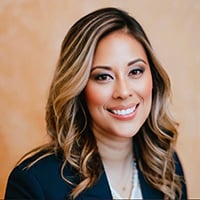 "The Doctors Company has provided me excellent opportunities for growth and advancement, and I'm proud to work at a company where many of the leadership positions are held by women. I feel supported both personally and professionally, working in a diverse environment where everyone can thrive and feel empowered to do the right thing. The Doctors Company has given me a challenging and rewarding career."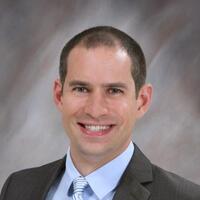 "I've been with The Doctors Company for over 10 years and have thoroughly enjoyed my experience. We serve a niche component of the insurance market, making for a challenging experience that fosters learning every day. We carry great responsibility to the healthcare providers we serve, and I feel very supported by The Doctors Company every step of the way as we advance, protect, and reward the practice of good medicine. The company maintains a strong, employee-centric culture that feels like a family-run business despite being a large organization. I would highly recommend this company to anyone considering a career change."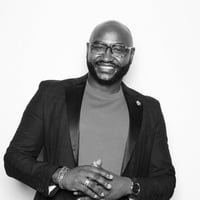 "The Doctors Company is truly a company that values its employees. What I enjoy most about The Doctors Company is the emphasis placed on individual development, personal growth, and companywide innovation. Employees are empowered to not only work collaboratively but to be active stakeholders in the success of the company, driving its mission of service forward. It's a culture that embraces flexibility and celebrates diversity of thought. From my time as an intern to advancing in a more professional role, The Doctors Company has remained steadfast in its culture of service and emphasis on employee advancement."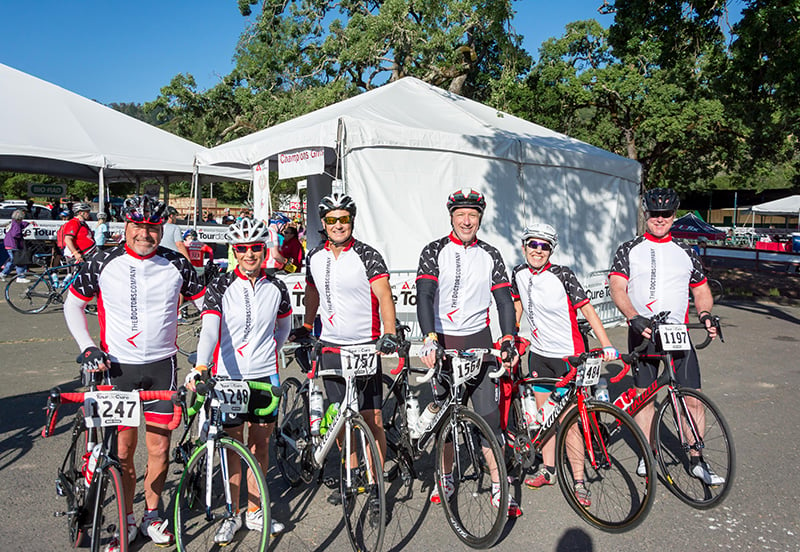 Advocating for the Community
As the nation's most trusted provider of medical malpractice insurance, risk management, and healthcare practice improvement solutions, we are powerful advocates for the medical profession—and the health of the whole community. Our vision of service and advocacy encompasses not just healthcare but the communities in which we live and work.
For more than 35 years, TDC Group has been committed to enriching the lives of those in our community. We are recognized for our generous company charitable giving, and we sponsor a gift-matching program for our employees. This program matches employee donations dollar-for-dollar, as well as dollars for volunteer hours.
Since 2010, our employees have generously volunteered 5,430 hours of their time to help nonprofit organizations and TDC Group has donated $418,827 toward those causes.
Learn More
Benefits
We are committed to providing employees with competitive health coverage offerings, a strong work-life balance, and other compensation. Employees may be eligible to participate in the following benefits programs:
Medical, Dental, and Vision
For you and your eligible dependents.
Life Insurance
Provided by the company.
Work/Life Balance
Paid time off and company holidays.
Pay for Performance
Competitive and rewarding compensation programs.
Continuing Education
Professional and personal development.
Retirement
401k program with company match.
Team
Employee referral program.
Flexible Work Arrangement
Hybrid or telecommuter opportunities.
How We Hire
We make our application process as easy as possible for you.
Here's what you can expect.




We are looking for the best talent to join us at TDC Group, so our hiring process is thorough and purposeful. It ensures that we recruit the right people and that you have a complete understanding of who we are, what we do, and what we expect from you. Our process is designed to ensure that we are the right culture fit for you and your desired career path.
Apply
When you find a job that is a good match for you, complete the online application or apply through your LinkedIn profile. This is your opportunity to tell us about yourself.
Initial Conversations
Before diving into more in-depth interviews, you'll typically have a short conversation over the phone or video with a recruiter. This will allow us to get to know you better, and you to get to know us better too.
Interviews
During this stage, you will typically meet with a team of interviewers and the hiring manager either over video or in person. Most interviews last around 45 to 60 minutes, but there are no strict time limits. As well as being a chance for us to ask you questions, interviews are also your opportunity to find out about us. You should use the opportunity to gain a more in-depth understanding of TDC Group's unique culture, values, and opportunities.
Decision and Offer
This is the final step of the hiring process, and hopefully we'll be welcoming you to the team. Just as with every step, TDC Group is thorough in its decision-making process. Many factors affect how long it takes for us to contact you, so, if you haven't heard from us, rest assured we will be in touch and that the length of time between your interview and us reaching out to you has no indication on whether we are going to offer you a position.
In the end, we want to ensure that everyone who is interested in joining our team has equal opportunity, so we have made our hiring process flexible and accessible. From the application to interviews, our team will adapt to your needs to help you show us your best.
Join Us
Apply for opportunities with
The Doctors Company, TDC Specialty Underwriters, and Healthcare Risk Advisors
Explore additional TDC Group opportunities with Medical Advantage